Charles Lynn
Director of Golf Operations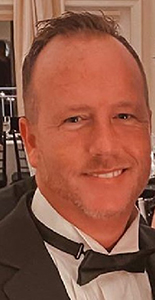 Born in Columbus, GA and raised in Lancaster County, VA, Charles began playing golf at the age of 5 thanks to his father who is an accomplished player as well. After a successful junior golf career winning local and national titles, Charles decided to turn pro as soon as possible. He worked as a cart assistant at the age of 14 and became Assistant to the Pro at the age of 16. Finishing high school at the age of 16 allowed Charles to jump-start a career in the golf industry. He has worked his way up through the golf business throughout the years. His accomplishments include becoming the Head Professional at a private course and Director of Golf at a semi-private course. Charles has been with Hampton Roads Golf Clubs for 17 years and is the Director of Golf Operations. He holds numerous course records and also holds a Bachelor of Science degree in business management. He and his wife Rebecca married in 2011 and now live in Kitty Hawk, NC.
---
Mike Wesson – Manager

Born and raised in Northern California and received an Associate degree from Cabrillo College in Santa Cruz Calif. I spent 4 years in the Army with 3 years overseas. I live in Florida for 25 years and consider myself a Floridian. I have spent the majority of my working life in the Physical Fitness world. I have been a certified personal trainer and Managed up to 10 health clubs.. I have worked in the Golf business on and off since 2000, and currently a Level 1 Associate in the PGA. Worked all types of Golf clubs in 3 different states, from Public to Private to Big Resort courses in Florida.






---
Greg Zeoli – Head Golf Professional
Born and raised just outside of Boston, Massachusetts, Greg showed an interest in many sports all his life but grew up predominantly playing hockey. He was introduced to the sport of Golf at a young age thanks to friends and family who helped get him into the game. After high school where he played both Hockey and Golf, Greg joined the United States Marine Corps in 2009 and was first stationed on Marine Corps Base Hawaii. Over the next five years, Greg would continue to hone his game playing different courses on Oahu between deployments to Afghanistan, Japan, and South Korea. In 2015, Greg was restationed to Norfolk, VA as part of the Marine Corps Security Force Regiment where he remained until his Honorable Discharge in 2017. While attending college classes mostly online, Greg refocused on his golf game, and during the pandemic shutdown of 2020, decided to get into the golf industry full time. He is currently pursuing his membership in the PGA by completing the PGA Professional Golf Management Associate Program.
---
Steven Long – Head Superintendent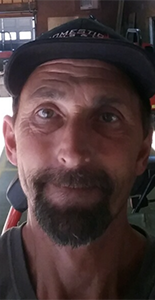 Steven has been in the golf industry for over 30 years ranging from Master Mechanic to Head Superintendent. Steven worked for Stumpy Lake Golf Course as the Master Mechanic from 1996-2016. Then building his skills and moving to Redwing Golf Course as the Head Superintendent from 2017-2020. Before coming back to Stumpy Lake Golf Course as the Head Superintendent in 2020. Steven is also a father of two and lives in Chesapeake, VA.








---
Allen Dobbs – Director of Agronomy

Allen was born and raised in Alabama. While attending the University of Alabama studying Piano Performance, Allen started working on the maintenance crew at Ol' Colony golf course in Tuscaloosa, Alabama. He very quickly realized that he wanted to pursue a career in turfgrass management.
He completed his Internship at TPC Louisiana in New Orleans, LA, where we hosted the PGA Tour's Zurich Classic. His internship lined him up for an Assistant Superintendent position at Inverness Country Club. A private club in Birmingham, Alabama. After 3 years at Inverness Country Club, Allen was offered an Assistant Superintendent position at Shoal Creek Golf Club in Birmingham, AL. The host of the 2018 Women's U.S. Open.After a short time at Shoal Creek, Allen returned to Inverness Country Club as the Interim Superintendent. During his time in the Interim role, he connected with The Princess Anne Country Club in Virginia Beach and was offered the job as the Golf Course Superintendent. Allen met his wife Katie while working as an Assistant Superintendent at Inverness Country Club. They married in May 2017. They welcomed their son, Anderson, in May 2020.