Charles Lynn
Director of Golf Operations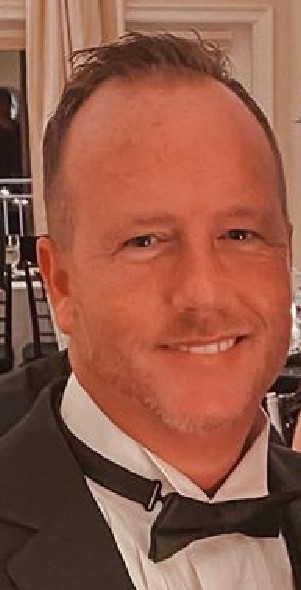 Born in Columbus, GA and raised in Lancaster County, VA, Charles began playing golf at the age of 5 thanks to his father who is an accomplished player as well.  After a successful junior golf career winning local and national titles, Charles decided to turn pro as soon as possible.  He worked as a cart assistant at the age of 14 and became Assistant to the Pro at the age of 16.  Finishing high school at the age of 16 allowed Charles to jump-start a career in the golf industry.  He has worked his way up through the golf business throughout the years.  His accomplishments include becoming the Head Professional at a private course and Director of Golf at a semi-private course.  Charles has been with Hampton Roads Golf Clubs for 15 years and is now the General Manager at Chesapeake Golf Club where he has been since 2014.  He holds numerous course records and also holds a Bachelor of Science degree in business management.  He and his wife Rebecca married in 2011 and now live in Kitty Hawk, NC.
---
Sarah Overman – Head Golf Professional
Sarah Overman was born and raised in Chesapeake Virginia. She is an Oscar Smith High School graduate and a graduate of the Golf Academy of America. Her passion for golf came from her father who not only taught her how to play but also the integrity of the game. She is a part of the LPGA Teaching and Club Professional's Association which focuses mainly on teaching. She enjoys teaching all types of students from beginner to advance. She started working in the golf business in 2012 at the Wizard Golf Links in Myrtle Beach. From there she returned to her home course of Stumpy Lake Golf Course which is where she grew up and learned to play this wonderful game. As she continues to grow personally and professionally she strives to grow the game of golf for all ages and genders.
---
Allen Dobbs – Director of Agronomy

Allen was born and raised in Alabama.  While attending the University of Alabama studying Piano Performance, Allen started working on the maintenance crew at Ol' Colony golf course in Tuscaloosa, Alabama. He very quickly realized that he wanted to pursue a career in turfgrass management.
He completed his Internship at TPC Louisiana in New Orleans, LA, where we hosted the PGA Tour's Zurich Classic.  His internship lined him up for an Assistant Superintendent position at Inverness Country Club. A private club in Birmingham, Alabama.  After 3 years at Inverness Country Club, Allen was offered an Assistant Superintendent position at Shoal Creek Golf Club in Birmingham, AL.  The host of the 2018 Women's U.S. Open.After a short time at Shoal Creek, Allen returned to Inverness Country Club as the Interim Superintendent. During his time in the Interim role, he connected with The Princess Anne Country Club in Virginia Beach and was offered the job as the Golf Course Superintendent. Allen met his wife Katie while working as an Assistant Superintendent at Inverness Country Club.  They married in May 2017.  They welcomed their son, Anderson, in May 2020.