Charles Lynn
Director of Golf Operations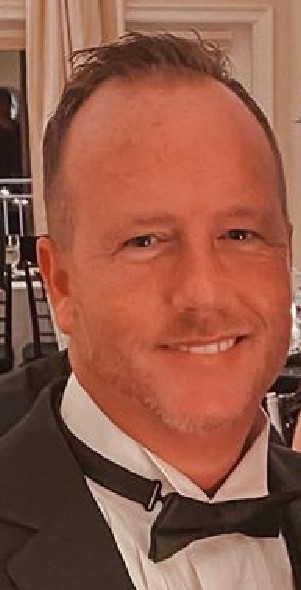 Born in Columbus, GA and raised in Lancaster County, VA, Charles began playing golf at the age of 5 thanks to his father who is an accomplished player as well. After a successful junior golf career winning local and national titles, Charles decided to turn pro as soon as possible. He worked as a cart assistant at the age of 14 and became Assistant to the Pro at the age of 16. Finishing high school at the age of 16 allowed Charles to jump-start a career in the golf industry. He has worked his way up through the golf business throughout the years. His accomplishments include becoming the Head Professional at a private course and Director of Golf at a semi-private course. Charles has been with Hampton Roads Golf Clubs for 15 years and is now the General Manager at Chesapeake Golf Club where he has been since 2014. He holds numerous course records and also holds a Bachelor of Science degree in business management. He and his wife Rebecca married in 2011 and now live in Kitty Hawk, NC.
---
Rich Hanna – Director of Golf
Originally from the Tidewater area; Rich Hanna, a graduate of Frank W. High school and a member of their 89 State AAA golf championship. Rich then played collegiantly at James Madison University before turning professional in 94. Rich has worked in every facet of the golf industry including golf course management, teaching, caddying on nationwide tour, club repair and fitting, and playing on developmental tours in Florida and the carolinas winning multiple events. He is back where he started his first job in the golf business at Stumpy Lake golf course where he now holds the course record at 61. Rich brings his over 30 years of experience in golf to provide a fun and inclusive environment at Stumpy Lake with a busy schedule of tournaments and special events that hope to inhanse anyone's time with us here at the lake.
---
Sarah Overman – Head Golf Professional
Sarah Overman was born and raised in Chesapeake Virginia. She is an Oscar Smith High School graduate and a graduate of the Golf Academy of America. Her passion for golf came from her father who not only taught her how to play but also the integrity of the game. She is a part of the LPGA Teaching and Club Professional's Association which focuses mainly on teaching. She enjoys teaching all types of students from beginner to advance. She started working in the golf business in 2012 at the Wizard Golf Links in Myrtle Beach. From there she returned to her home course of Stumpy Lake Golf Course which is where she grew up and learned to play this wonderful game. As she continues to grow personally and professionally she strives to grow the game of golf for all ages and genders.
---
Allan Lumagui – Head Superintendent
Allan joined the team of Hampton Roads Golf Clubs in April 2018 as head superintendent at Stumpy Lake Golf Course. Throughout high school, wrestling was his favorite sport; and he was a place winner in sectional, regional and state wrestling qualifiers. Allan attended Palomar College in California and later transferred to Old Dominion University. While attending ODU, he took a job at The Williamsburg Club and, instead of wrestling, his focal point became the need to learn about all aspects of the golf operation.
With the endorsement of his superintendent at Williamsburg Club, Allan attended Penn State University and obtained a Turfgrass Management Certification as well as a degree in Agricultural Science. Allan has served as an assistant superintendent at both Two Rivers Country Club and Bayville Golf Club. He is involved with GCSAA and is a proud member of Tidewater Turf Association. Allan has a passion for the sport of golf.