Sarah Overman, Assistant Professional
Sarah Overman was born and raised in Chesapeake, VA. Her love of golf came from her dad, who taught her how to play and would constantly bring her out to Stumpy Lake. She played golf all through high school at Oscar Smith High, later attending the Golf Academy of America. While at the Golf Academy, she learned all aspects of the golf business from maintenance to teaching. Her goal is to grow the game of golf as much as possible, and she has a passion for working with kids.
Allan Lumagui – Head Superintendent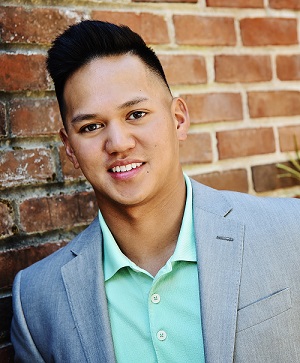 Allan joined the team of Hampton Roads Golf Clubs in April 2018 as head superintendent at Stumpy Lake Golf Course. Throughout high school, wrestling was his favorite sport; and he was a place winner in sectional, regional and state wrestling qualifiers. Allan attended Palomar College in California and later transferred to Old Dominion University. While attending ODU, he took a job at The Williamsburg Club and, instead of wrestling, his focal point became the need to learn about all aspects of the golf operation.
With the endorsement of his superintendent at Williamsburg Club, Allan attended Penn State University and obtained a Turfgrass Management Certification as well as a degree in Agricultural Science. Allan has served as an assistant superintendent at both Two Rivers Country Club and Bayville Golf Club. He is involved with GCSAA and is a proud member of Tidewater Turf Association. Allan has a passion for the sport of golf.